Going Above and Beyond
In our years of providing customer service to people (businesses and customers), we've found that taking an interest in their lives was part of going above and beyond the normal level of service.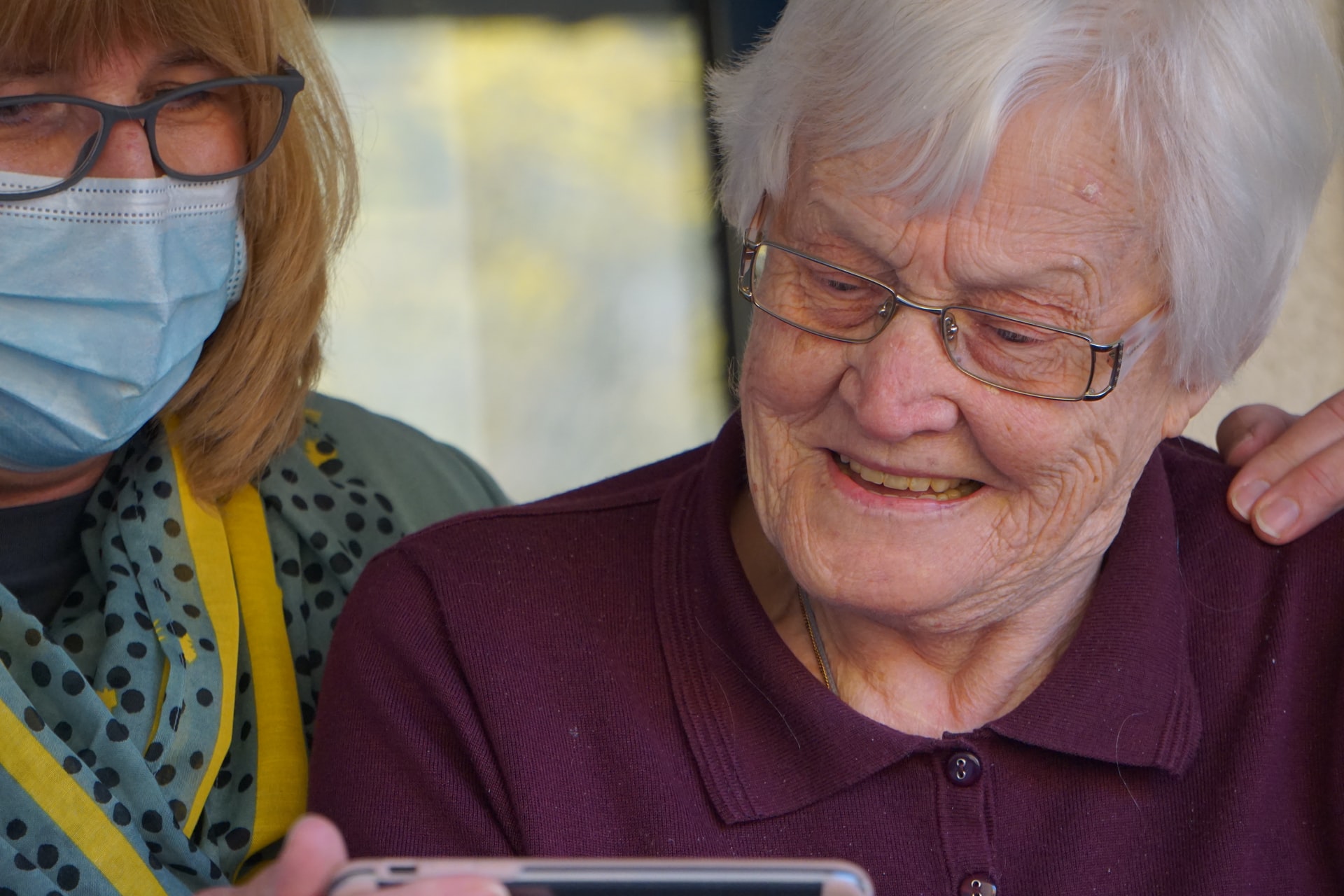 Senior Living
Active Adult, Independent Living, Assisted Living, Rehabilitation, Long Term Care, Home Health Care
The Opportunity:
Senior living professionals have learned there are countless life stories of residents and even employees waiting to be told, saved, and shared.  From the resident and family perspective, the senior living community can help fulfill a deep desire to preserve legacy, which was pushed off and delayed due to the priorities of the times.  The pandemic further reinforced the need for connection, warmth, positive messaging that people are living their best lives, and rapid adoption of technology.
The Problem:
However, when it comes to who would actually perform the interviews, record the stories, edit the videos, and add some creative flair, that's where the limitations of existing staff time and technological expertise come into play.  The result: recording of resident stories does not happen.  Outside film production vendors can be hired, but with in-person production, expensive equipment, condensed work schedules, travel time and expense, they have to focus on the highest end service and quality, which usually means recoding stories are cost prohibitive and a disruption to operations.
The Solution:
With virtual meeting technology, such as Zoom – senior living teams can have a specialized person from MemoryVideo.com to lead this process and provide a quality product.  We'll work with your team (such as the Activity Director), since they have close knowledge and familiarity, and we'll create a story plan for each resident.  Let us help you preserve their legacies by creating memories, videos, and more for residents and their loved ones – at a reasonable cost where you can offer this service for a few to all your residents.
Highlights:
Ability for us to spearhead the project
Flexibility in scheduling interviews
Ease of use with increased familiarity with virtual communication via Zoom, etc
Residents benefit from interaction and sense of purpose as project participant
Families will appreciate something unexpectedly sweet and tangible
Helps with promoting your community life: video, blog, newsletter, social media
Videos can be used for future group activities and bonding with residents
Reasonable cost
Story Lab Ideas:
Life Stories (brief 6 – 10 mins / longer 15+ mins; add photos, maps to the video)
Recovery Stories (example: learning to walk again post-stroke; making friends and building community; add photos and relevant videos clips)
Experience Stories (musicians, artists, athletes, hobbyists, masters of industry, people who rose to the occasion – we've met people who lived through extraordinary times and circumstances, overcame adversity, or practiced over 10,000 hours to be an expert in their craft – let's hear from them)
For all the videos, we'll use your already created photography, virtual tour footage, for placemaking in the videos, so viewers get a glimpse of your community.
Did you know: "Research shows that engaging in reminiscence and storytelling with a loved one can improve their mental, psychological and emotional health, while also helping caregivers personalize their caregiving and improve their connection and communication with their loved one."  Source: Guideposts Magazine
NonProfits
Community partners, donors, and constituents want to know who you are servicing and how.  Testimonials are a fantastic way to communicate this for larger media campaigns for awareness and giving, or more frequent social media impressions, or for both. 
For example: a non-profit senior center had to decrease in-person activities during the pandemic but saw their home meal delivery demand multiply.  Testimonials on how this service has helped constituents survive and how they feel when the delivery arrives and checks on them, that is heart warming and needed.  With your help, we can lead this project and get video and written testimonials for your social media, blog, and newsletter.   
Small Businesses
Especially coming out of the pandemic, customers want to know who you are and why you are doing what you're doing – in addition to knowing about your products and services.  We've found that it is easier and effective to create video content for this in an interview format. We would love to brainstorm with you about the message, provide you with a finished product that is edited and includes photos of your business to create context in your video, for a reasonable cost.  Since we do this across industries, we can provide you with interesting perspectives in a low pressure, helpful working relationship.
Examples:
Apartment leasing: show prospective residents an authentic video of a current resident talking about convenience to work, use of common area amenities, and favorite neighborhood eateries and attractions.
Restaurant/Store: interview of the owner about what inspired them to open the business, any type of prior training, and connection to the neighborhood and families.    
There are so many potential examples.
How it Works:
Get started with a free consultation! We have a variety of options available to suit your organization's unique needs.
Why Us?
Our team has experience helping businesses and organizations undergo transition, especially through the pandemic.  For examples:
Kyle was the CFO for a health and wellness company with multiple locations under management and has a MBA from UC Berkeley Haas School of Business.
Gabbie has worked for marketing agencies and small businesses, ranging from social media campaigns to data analytics.
Cindy transitioned a brick-and-mortar retail business to 100% online as a result of the pandemic.
Our partners: we work with talented companies that we collaborate with to further meet your needs.
What really sets us apart is we find creative ways to create human connection and spread happiness.  We started with a vision for the senior living industry – to bring joy, appreciation, and meaning to residents and employees, and want to expand this to your business/industry.  We've noticed that a lot of times that spark this gets lost.  We help bring human connection out and save it as something tangible.
And the great thing is, you can do one video with us or do multiple over time.  We can build a business relationship that is lasting, and the cost to try us out is low.
Let's Get Started
Make your business stand out with a fan-favorite MemoryVideo.com video for your next marketing impression.  Please tell us about your business either by filling out the form below or calling 1 (888) HAPPY79 (427-7979) and our team will contact you shortly.
Tell Us About Your Business
How It Works
Schedule a Memory Video interview session for yourself or a loved one
Review our Welcome Packet in preparation for the interview
Conduct an interview via Zoom (or other meeting software) - typically 40 mins
We'll send you the interview that you can share with family
For a limited time, receive a MemoryVideo photoframe and USB thumbdrive along with every order! 
#1 "Just Get it Saved"
MemoryVideo conducts a recorded video interview of you or your loved one.
Interviews are around 40 mins. 

Interviews are conducted virtually using meeting software such as Zoom. 

 
#2 "Edit My Video"
MemoryVideo will edit your video, so that your memories will be forever.
We'll edit the video, as well as add photos, maps, music and thumbnails.

Additional charges may apply for special requests.
#3 "Go Beyond Video"
MemoryVideo can help you create memory collections such as AI videos, books, memoirs and more.
We would love to assist you with your vision about what you want to do with your memory video.

Please reach out to MemoryVideoService [AT] gmail.com.
Save Your Story
Get started with a FREE consultation.